Art is a universal language that allows us to communicate, express, and explore ideas and emotions. In an effort to promote local creativity and embody one of the brand's values, SEWA Experiences organized an artist workshop with the theme "TRANSPARENT." This workshop brought together local artists in an environment inspired by transparency and authenticity.
Gateway to Creativity
The artist workshop took place in a friendly and open atmosphere, where artists and art enthusiasts gathered to explore the concept of "transparency" in creation. This theme was chosen to encourage participants to let their imagination soar and reveal the creative processes behind their works. Transparency was seen as a way to show the truth and share the artistic experience with others in a unique way.
Techniques and Ideas
Workshop participants were encouraged to explore new techniques and materials, share ideas, and learn from each other. This spirit of collaboration and learning made the workshop an unforgettable experience for those involved. Whether they were painters, sculptors, photographers, or graphic artists, each artist brought their unique perspective to the proposed theme.
A -rt & -uthenticity
The workshop organized by SEWA Experiences demonstrated that art can be a powerful means of promoting authenticity and transparency in communication. Through the exploration of artistic creation, participants learned to express their ideas and emotions sincerely and meaningfully.
Therefore, SEWA Experiences continues to be a promoter of cultural values, and this workshop was just one of the many ways in which the brand fulfills its mission. With events like this, SEWA Experiences encourages artists to share their visions and create a richer and more diverse world through art.
Below is a gallery of images that depict the activities within the workshop, the participants' moods, and their thoughts.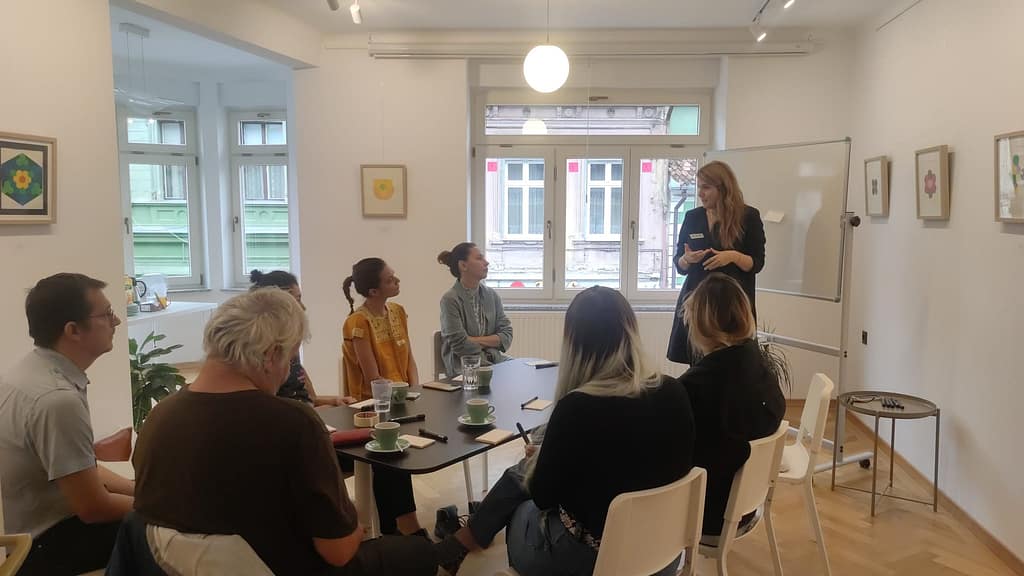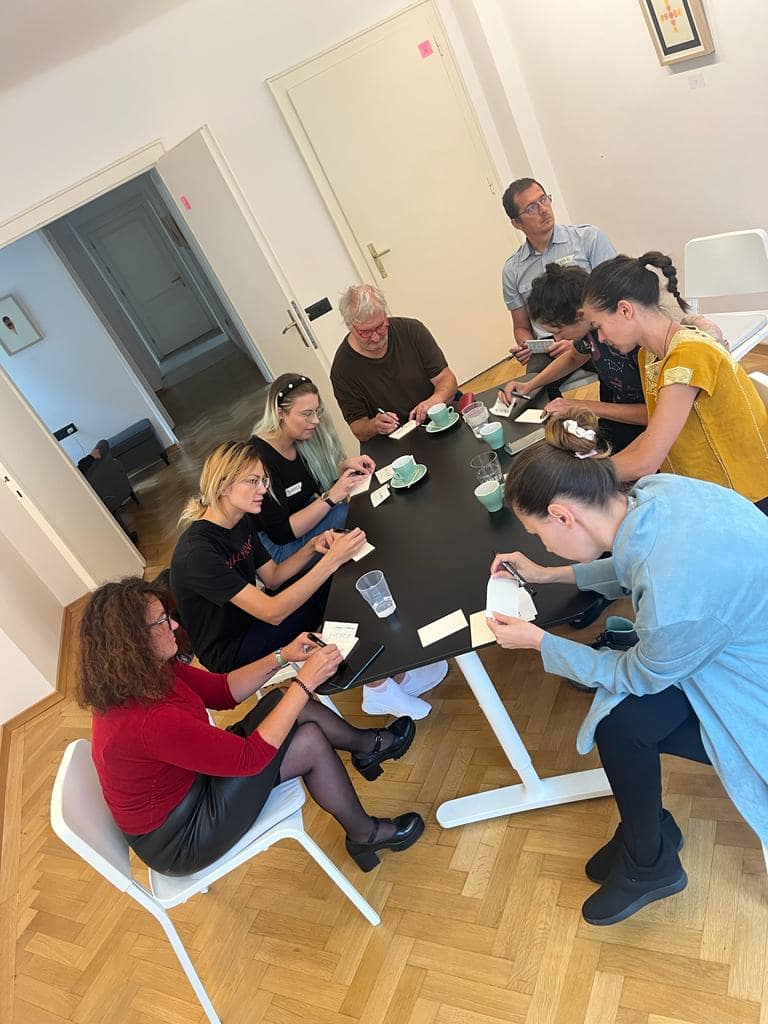 Thank you to Alina Bălan from the Design Thinking Society, the facilitator of this workshop!
---
To stay updated on upcoming workshops, you can subscribe to our newsletter.
And if you want to be part of our creative community (artists), you can contact us here.
Don't forget to follow us on:
Keywords: sewa, experiences, culture, art, artist, workshop, transparent, authenticity