A new page of our journey towards exploring culture and authentic local connections was written on July 21st, 2023, when we had the honor to open the doors of SEWA Experiences. A special day that brought together those who contributed to shaping the SEWA concept, the inauguration event was a moment of celebration.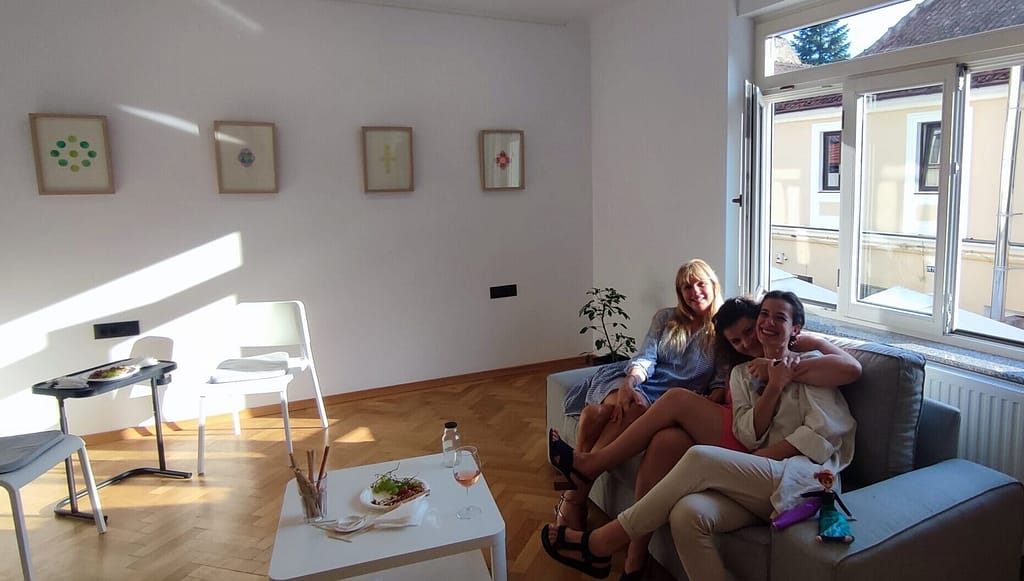 Our vibrant location, situated right in the heart of Brașov, was filled with wonderful individuals who supported SEWA Experiences and shared our vision of bringing local cultures to light and creating authentic experiences for locals, tourists, and collaborators alike. With a warm smile and a heart full of gratitude, we welcomed each person into our community, ready to share memorable moments.
The highlight of the evening was the announcement of the exhibition by our talented artist and colleague, Iulia Șuta, titled 'PERSPECTIVE'. Her works bring forth renowned colors and geometric shapes on textured canvas, in a manner that ignites imagination through apparent simplicity. The messages beyond the contours' mathematics can be decoded by each viewer limitlessly, just as thoughts wander when visually exploring the exhibited creations.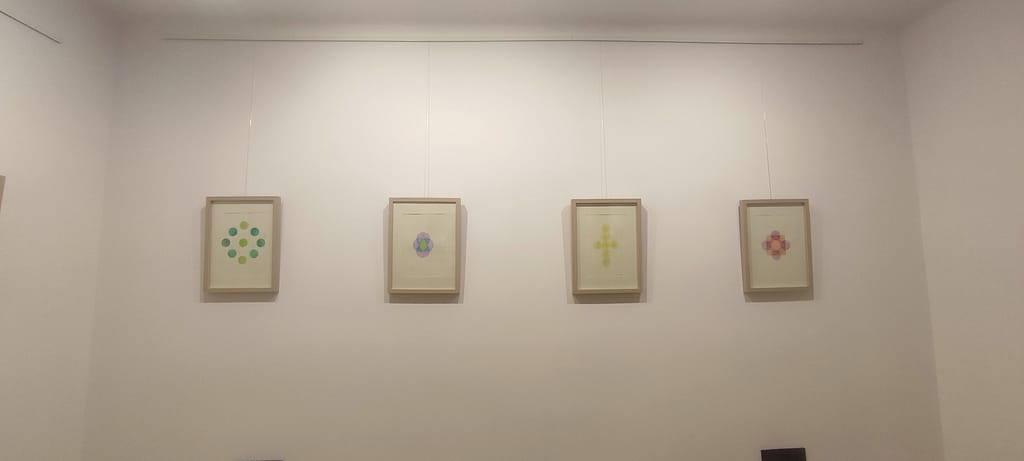 Until August 21st, anyone is welcome to view the world from a different angle at the PERSPECTIVE exhibition, located at 1 Paul Richter Street, Brașov. Prior reservation is required by calling the phone number +40753 344 196 or emailing us at salut@sewa.ro. Visiting hours are from Monday to Friday, between 12:00 PM and 6:00 PM.
The atmosphere was charged with positive energy and curiosity, as people naturally connected with each other while sharing a passion for authentic discoveries. Laughter and conversations brought our core values to life and strengthened our determination to continue highlighting the cultural experiences we encounter every step of the way.
The SEWA Experiences inauguration was more than an event. It was a promising start to an extraordinary journey where we will continue to bring colors and local cultural traditions to the forefront. We express our gratitude to everyone who was part of this special day and look forward to sharing many more authentic adventures with all.
Join us in the experiences we create – see here.
Don't forget to follow us on: Instagram, Facebook.
Keywords: sewa, experiences, culture, inauguration, exhibition, perspective, locals